Book the weekend 12-13/8!
Lovely weekend with our sealyham terriers – specialty show and activity day
Scandinavian Sealyham Society has a pleasure to invite you to a 2-day activity weekend at Klubbarps Hundcenter, Mantorp on August 12-13. Klubbarp is a nice place with large grassy areas that are well suited for many different dog activities and is 5 minutes from the E4. Mantorp is at a reasonable distance for many, 2 hours 50 minutes from Gothenburg, 3 hours 45 minutes from Helsingborg and 2 hours 30 minutes from Stockholm. There is catering that will be open to us. We will be sharing the facility with the Welsh Terrier Club.
We believe that this weekend is especially important to the new sealyham owners to join our group of sealyham fanciers. For those of you who have not shown a dog before but are curious about how it works, our specialty is a good opportunity to try this. You have the opportunity to get tips and advice from us who have been around a little longer.
On Saturday starting at lunchtime we will hold our unofficial specialty show which this year will be judged by Cindy Pettersson who is a judge for all breeds in the terrier group and has long experience with sealyham terriers. After the show the club holds its annual meeting. Afterward, we eat together at Klubbarp.
On Sunday we have an activity day with the opportunity to try agility, rally obedience, balance exercises, game tracking and nosework under the guidance of officials from Klubbarps Hundklubb.
Membership in our club is required for participation in the exhibition and activity day.
There are many accommodation options nearby.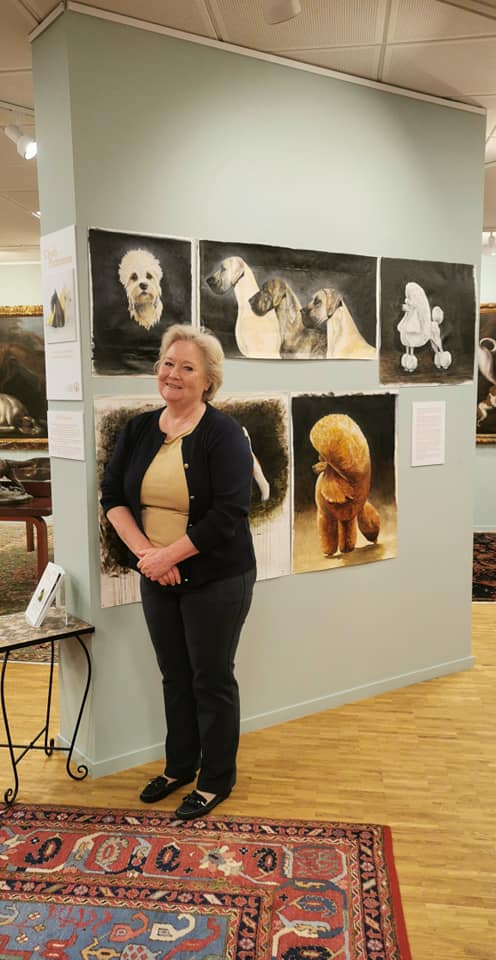 photo: Eva Lundström Giertz FB
JUDGE – CINDY PETTERSON
Cindy started her breeding in 1975 with the kennel name So what. She breeds scottish terrier, previously also bred or owned west highland white and lhasa apso.
Cindy became a judge in 1994 and began judging scotties, westies, cairns, skyes and dandies. Now she has full Group 3 and 4 as well as some breeds in Group 2, 8, 9, 10 and has judged all over Europe, including in Russia and Australia, plus she has judged scotties in England with CC.
Cindy is also a well-known groomer and artist.